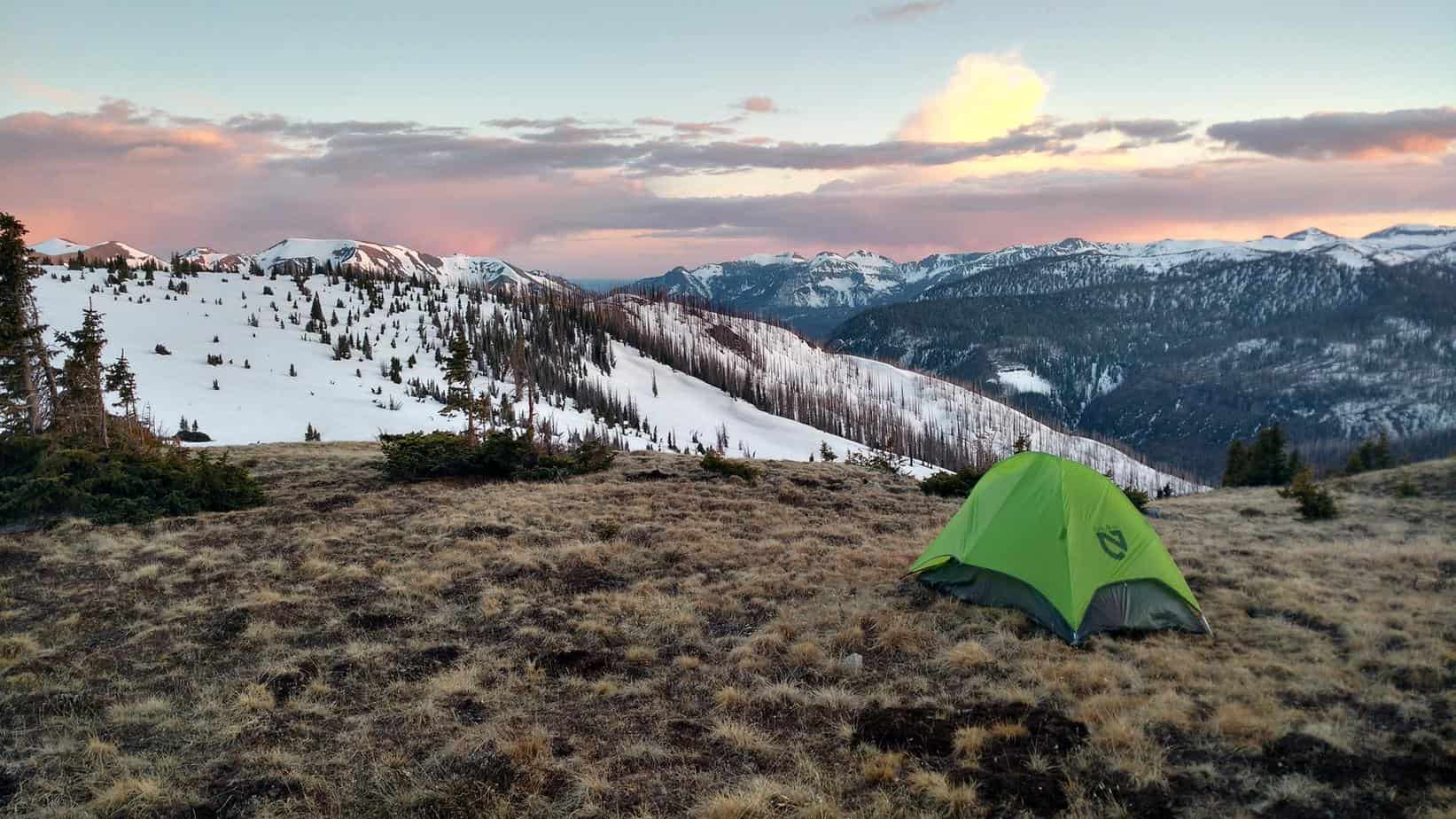 Thru hiker Robert Manning is making his way back home from the Mexican border back to Canada on the Continental Divide Trail – a journey of 3,100 miles (nearly 5,000 km) through the states of New Mexico, Colorado, Wyoming, Idaho and Montana.
He's braved raging rivers, thunder storms, giant snow lopes in the Rocky Mountains he had to kick steps into, and mornings where his shoes and socks were frozen and all he could do was get back into them and warm up through a brisk hike.
"You're sitting on a rock on a ridge top and looking back over this huge vista and realising you just walked across the whole thing, how grandiose it is. But the main memory stickers are the terrifying moments that you just somehow managed to get through."
He said the mantra for the CDT is to embrace the brutality. "I'm starting to understand what they mean." While eight hours a day he's nice and warm in his tent, and perhaps eight hours a day somewhere fun, another eight hours will be spent in a situation he's trying to get out of. "Hip deep in a snow bank, or thunderstorms chasing you around, but it all passes and it's a fun story to tell."
Being so far away from the daily hustle and bustle and just focused on weather, safety on the trail, the next town, the next river crossing and the next step brings things down to the essentials for him.
"It's kind of like an analogy to packing. First you pack all this stuff and a month in you realise 90 per cent of it you don't need and you just bring along what you do need, so the mind set it similar, and you realise what matters and doesn't really matter."
"Also your mind just wanders and you think all these crazy thoughts as you're tracking through the bush and you get the universe all figured out, and the next day you forget what you thought," he laughed.
Having been a forest fire fighter for 17 years and holding a commercial pilot license, Robert has solid outdoors and map reading skills and knows how to deal with dicey situations. However, he doesn't carry an emergency beacon and his family only knows he's made it through the next stretch when he gets back into down and can update his facebook page with pictures and stories of the days past.
Despite the remoteness of the trail, though, hikers do meet each other frequently as there's only a limited time corridor this trail can be done in, meaning that most people start around the same time. "There's only been a few days where I've been hiking entirely on my own."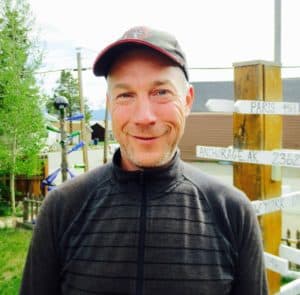 Meeting Robert in Leadville, he'd completed about 1,300 miles of his epic adventure and was down to one set of clothes, including various layers. "I just wear the same thing everyday, which is great freedom. I don't have to choose anything."
The one set included his cycling shorts that function as underwear. Robert reckons river crossings double up as underwear washing days. I still think he made that part up because he don't remember him having a memorable kind of smell, but then again, I only ran into him later in the day when he'd probably already showered and washed his clothes – wearing his rain coat so that everything else could go in the washer. Still, that pair of cycling shorts needs to probably be framed if it makes it to the end.
Having only one set of clothes sure helps keep the weight down. Starting out with a big pack and gear for all sorts of eventualities, Robert soon sent things to his sister, realising he'd completely overpacked. "I had a knee brace in there, which, if I needed a knee brace, I wouldn't be able to be on the trail." Gaining experience as he went, he improved his planning skills to the degree that he can now mostly avoid emergencies.
"Instead of packing for emergencies, you just preplan and avoid emergencies, which is probably one of the best things to keep the weight down." His pack is now down to 20 pounds, excluding food and water.
And despite all the challenges, Robert is keen to extend his time on the trail. Having bought an orchard in Canada, he has time to hike while the trees grow and is moving faster than planned, giving him extra room to play. The CDT runs to the Glacier National Park on the US border with Canada, but his true goal is a mountain in Canada his parents used to take him to as a kid.
"They are both teachers, so they had the summers off and they'd stick us all in a van […] and bring us out to the mountains for a month." Mt. Assiniboine is another few hundred miles along the Canadian Great Divide Trail, and trekking out to that mountain has a more symbolic meaning for Robert than just ending his journey at the Canadian border.
"I can't wait to get there and see it again. Even in the crappy times, that's what I think about is getting back there. There is a neat little waterfall that comes off one of the adjacent mountains into a pool and there are always these little trout in the pool and I can always catch them. So that's where I'm going, to catch those little trout."